Graphic Design With You In Mind

Turner Custom Design is a full service creative firm specializing in premier web design and direct mail marketing. We offer extensive services to companies, who want to advance their image, increase their client base and excel in their market.
Our designers are experienced with many different techniques and software such as Direct Smile, Photoshop, Illustrator, InDesign, Hand Addressed Envelopes, Post Cards, PHP, MySQL, JavaScript, JQueruy, Drupal, WordPress, Joomla, etc.  We specialize in working with large and small companies who need help with their marketing and are looking for premier design services at rock bottom prices. Turner Custom Design has achieved tremendous bottom line results for and satisfaction from our clients.
Turner Custom Design is committed to exceeding expectations and working within budgets and timelines.  We have a track record of 100% satisfaction and our clients are our best sales people. For a free consultation please contact us to discuss what we can do for your company. You owe it to yourself to check
We Thrive On Challenging Projects That Produce Bigger Rewards.
Graphic Design With You In Mind.
At Turner Custom Design, Inc. we combine the right elements to give your company the best look. Our motto is Graphic Design With You In Mind. We stick to this at every step of the design and/or development process.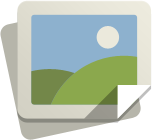 Beautiful Images
Images tell a story, share a feeling and reveal information to your viewer.
Images Tell A Story
Rest assure we will incorporate beautiful imagery into your project so it stands out to the world.

Intuitive Options
Our intuitive options allow you to quickly and easily customize your web site.
Interfaces Matter
Options are useless without a clear understanding of what they do. We include intuitive, easy to use options.

Responsive
No matter what screen size or device, your content will look amazing.
Looks Amazing
Your content matters most, and needs to be accessible anywhere, anytime. This happens with our framework.